International Shipping Partner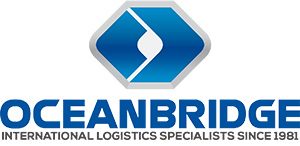 Oceanbridge Shipping are the logistics experts when it comes to major yachting events in New Zealand. Having been in business for more than 37 years they have helped tens of thousands of competitors with all the logistics that goes with competing in regattas around the world.
From the 2016 youth sailing world championships and 2019 Tornado world championships in Auckland to the 2011 Optimist world championships in Napier, they have taken care of shipping for both competitors and regatta organisers. They are the main sponsors of the Oceanbridge NZL Sailing Regatta, which is this country's premier Olympic and youth classes event, and also a major sponsor and supporter of Yachting New Zealand and other sporting events.
Oceanbridge will have a dedicated team to assist sailors competing in this year's 49er, 49erFX and Nacra 17 World Championships in Auckland and can assist with international shipping, customs clearance, border security and trucking. Oceanbridge will have staff on the ground at the event to supervise unpacking and packing and will also handle general queries about shipping to make life easy for visiting sailors and teams. If you wish to ship your boats onward to Melbourne for the next regatta, or return home, they can help with it all.
Their dedicated Marine Team are passionate about boats, international sailors and shipping and best contact is:
Nigel  |  nigelb@oceanbridge.co.nz  |  +64 9 489 6070 (bus.)  |  +64 21 909 703