The picturesque coastal town of Algarrobo, Chile, recently played host to the Nacra 17 Panamerican Games. This event showcased the prowess of sailors from various nations, navigating the challenging winds, waves, and ever-changing weather conditions. Throughout the competition, the Nacras treated spectators to exhilarating foiling action, making it an unforgettable week for sailors and fans alike.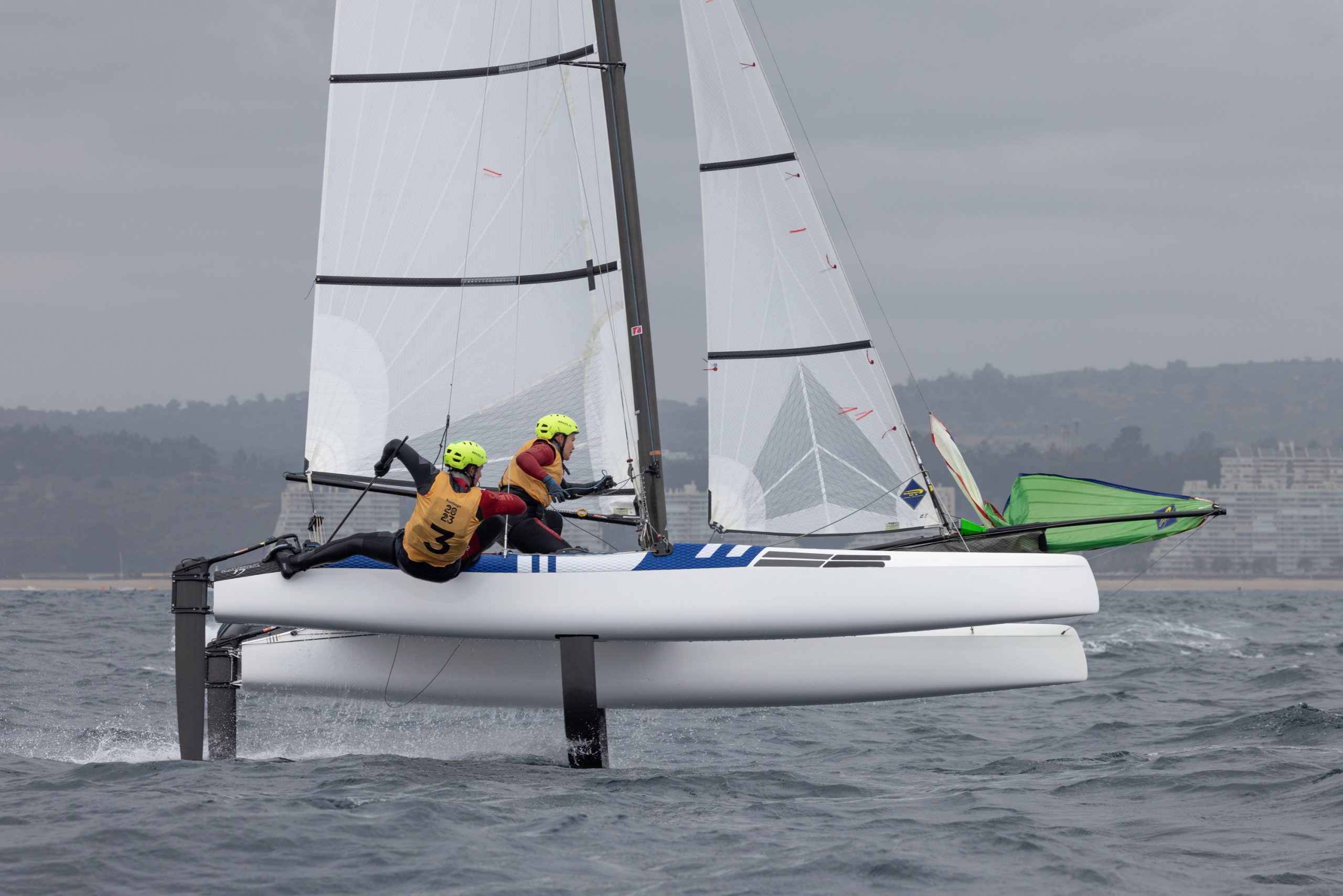 One standout performance came from the dynamic Argentine duo, Matteo Majdalani and Eugenia Bosco. They dominated the regatta by winning every race except one, where the Brazilian team managed to claim victory. Before even finishing the regatta, they secured a gold medal for Argentina in the Nacra 17 class. To no surprise, in the all-important medal race, Majdalani and Bosco again triumphed. The celebrations were big, with Argentina's proximity to Chile, a gathering of friends and family, and fellow Argentinian athletes sharing in the joy of their victory. This victory marked a significant improvement since their silver medal win in Lima 2019 and established them as a formidable pair to watch in the future.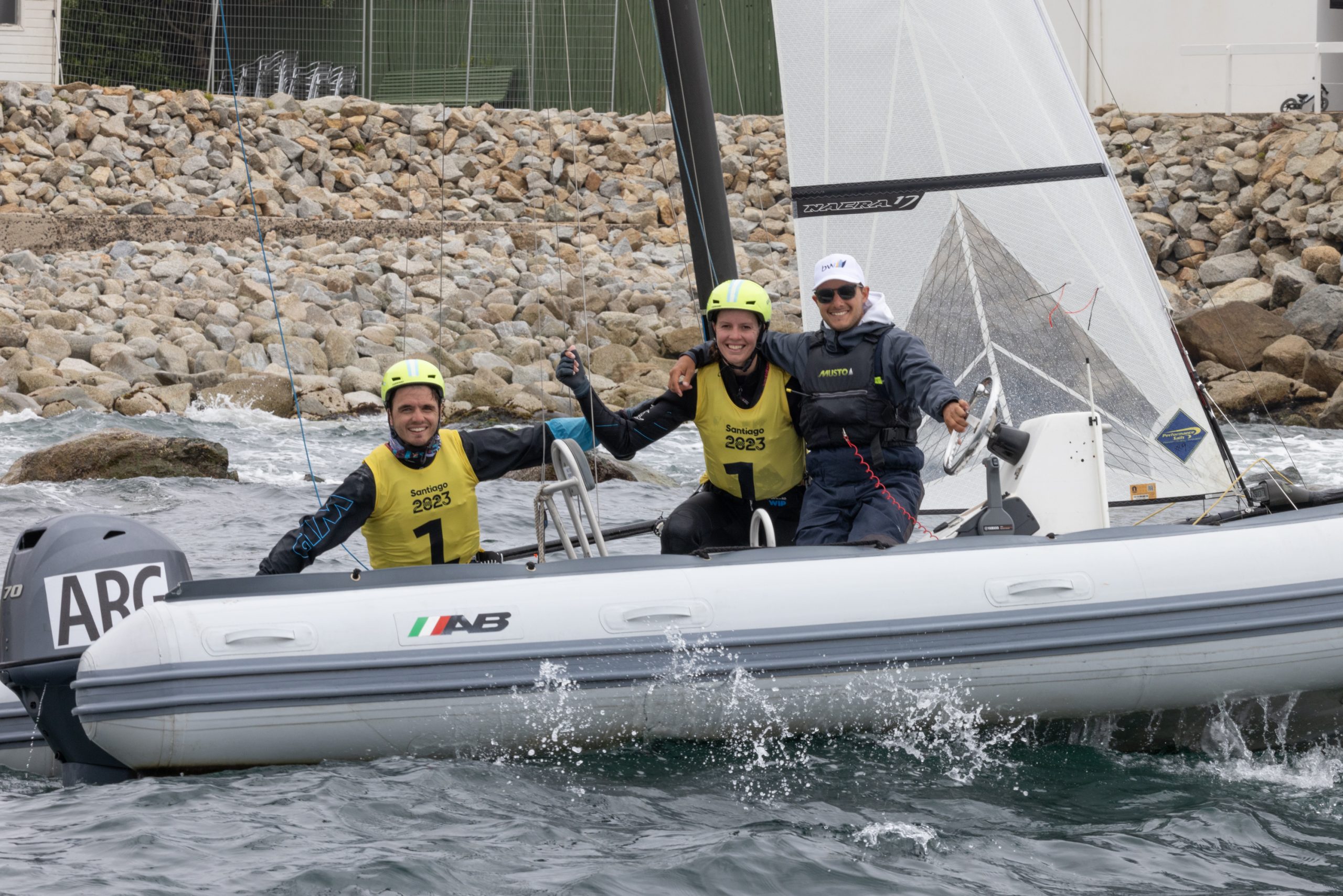 The rivalry between Brazil and the United States had fans on the edge of their seats all week. The two teams battled fiercely for the 2nd and 3rd places, and leading up to the medal race, they were separated by just one point, with the USA team of Sarah Newberry Moore and David Liebenberg in the lead. The medal race promised to determine the color of the medal, and it didn't disappoint. Despite a challenging start, the American duo managed to secure 2nd place in the race, earning them the silver medal. Speaking to the Brazilian team of Samuel Albricht and Gabriela Nicolino, they expressed their happiness at qualifying their country and securing a medal for Brazil. Still, there was a tinge of disappointment as the 2nd place was so close, and they encountered an unfortunate encounter with seaweed during the Medal Race. However, their remarkable progress throughout the event showed their potential in future competitions.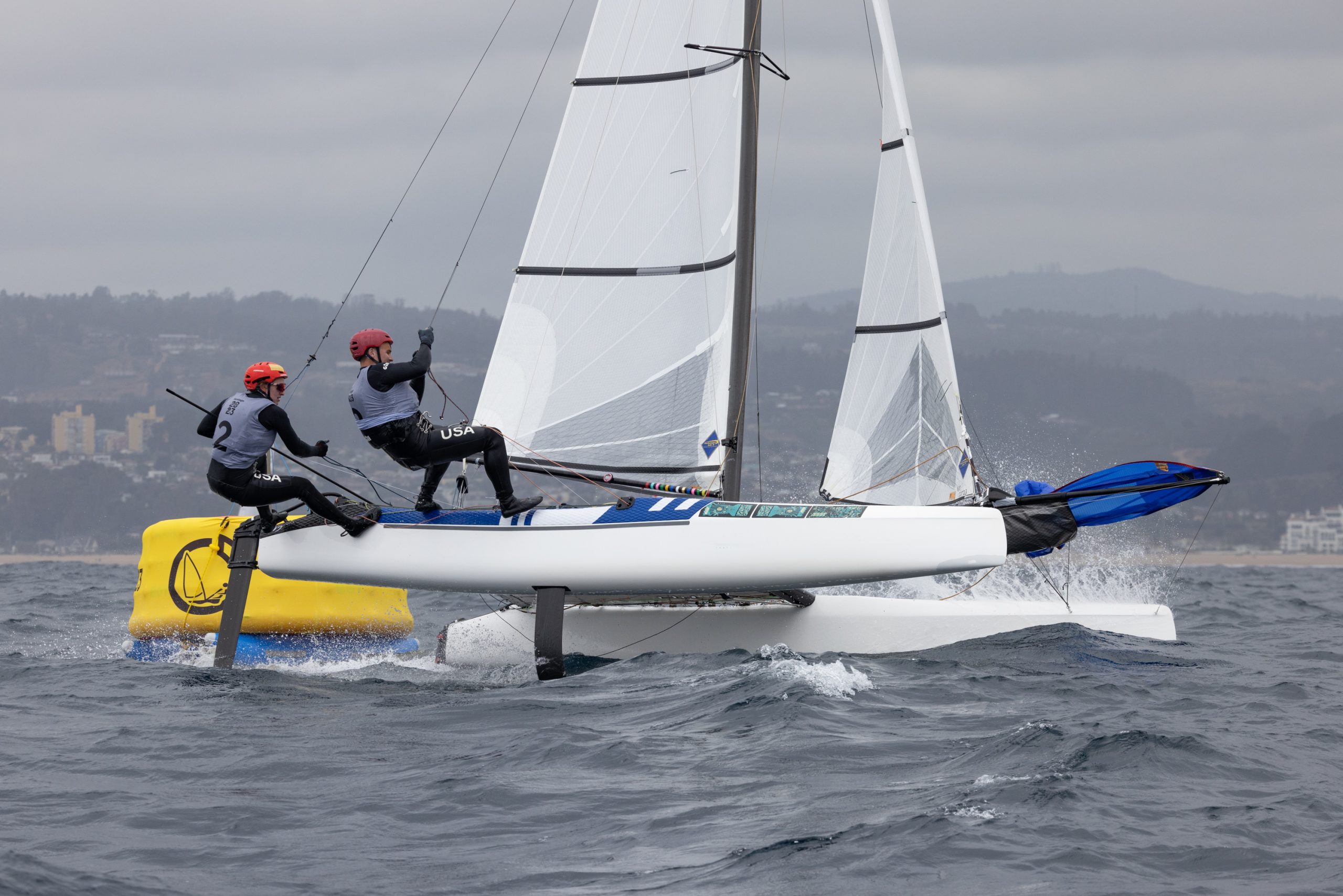 In the Medal Race, the host nation, Chile, put on a strong performance, coming into 4th place. Meanwhile, Canada, consistent throughout the regatta, managed to claim 4th place overall in the regatta.
The Nacra 17 Panamerican Games in Algarrobo, Chile, were a remarkable showcase of sailing talent and determination. The event brought South America to life with the thrill of intense competition and the rollercoaster of emotions that comes with it. The athletes' dedication and resilience in the face of challenging conditions made this a memorable event for sailors and fans alike. As we close this exciting competition, we can only look forward to what the future holds for Nacra 17 sailing and the inspiring athletes who compete in it.