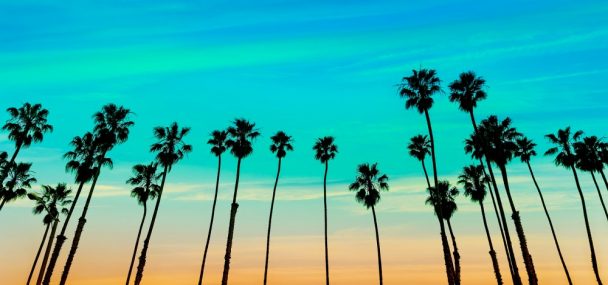 California Dreaming - 2025 Worlds to Long Beach
2025 World Championship for 49er, 49erFX, and Nacra 17 set for Long Beach, CA
Olympians looking to LA 2028 have their first marker on that path as the 2025 49er, 49erFX, and Nacra 17 will be held on Olympic waters in Long Beach, California, USA. The classes signed an MOU with the Long Beach Olympic Classes Organizing Committee (LBOCOC) to put in place the plans necessary to hold this joint world championship in the first year of the LA quadrennial.
The LBOCOC was formed to run key Olympic Classes racing on the Olympic waters and has already begun planning an annual event starting in the summer of 2021. This is their first agreement to host a major championship and will be a milestone for all involved on the path to hosing an amazing Olympics in 2028.
"The 49er Class is thrilled to be able to head to the Olympic venue early in the LA quadrennial for teams to get familiar with the challenge they are heading into," said 49er Class President, Jyrki Jarvi.
"Nacra 17 sailors love to go fast and Long Beach is known for it's amazing sailing conditions, and it will be a fantastic spot for our Worlds in 2025," said Nacra 17 Class President, Nathan Outteridge.
Over the next few years the LBOCOC will work with all local and national stakeholders to define the exact shape and form of this championship so that everything necessary for a wonderful Worlds are in place for 2025.
To follow the 49er and Nacra17 visit their websites. For information on the US Open series of Olympic Classes event within North America, visit their newly formed website.