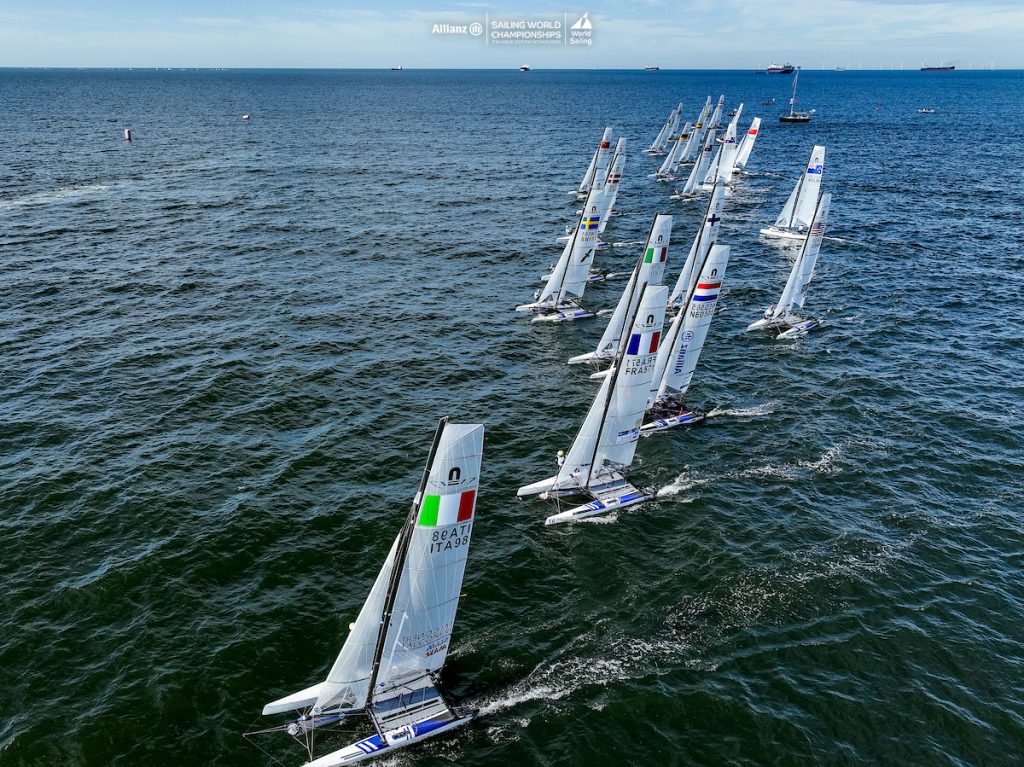 The first day of Gold fleet for the Nacra 17 brought all 25 top teams together. The racing became another notch more intense, and the conditions multiplied the up-and-down nature of the scores with a lighter offshore wind being hard for the teams to predict.
Only Emil Jarrud with Hannah Johnson (SWE) managed three races in the top 10, including a first and a second to vault up to third overall. This Swedish pair have been gradually moving up the standing all quadrennial but this is the first time they are in the podium standings so deep into an elite regatta.
Gimson and Burnet (GBR) also managed a win and had a good day moving into second, while Tita and Banti (ITA) struggled by their high standards but still managed to expand their lead overall on the basis their drop race had been a second.
The other team to score three top 10 finishes was Vitorrio Bissaro with Maelle Frascari (ITA), who move into the top 10. "It was very nice racing out there, but very hard as well. the wind came off the land so it was not possible to predict what would happen next, so we rode the gains and losses as best we could," commented Bissaro.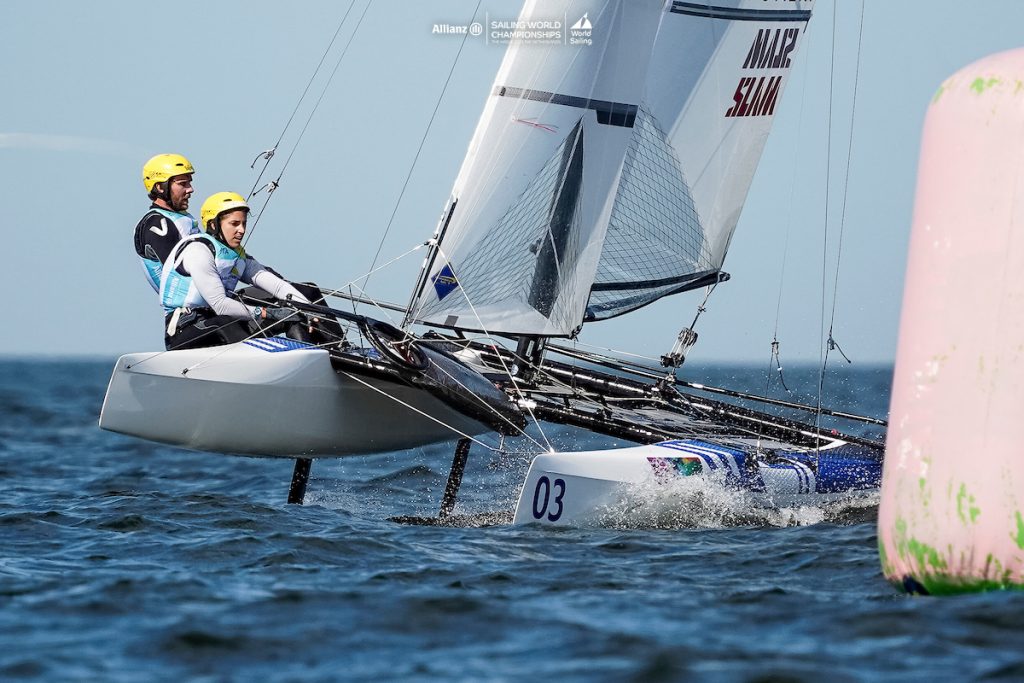 The wind faded away in the afternoon so no Silver fleet races were possible. Tomorrow is a scheduled day off for the Nacra 17 fleet as the skiffs return to gold fleet action, joined by the board classes who begin their racing.
For full results, photos, and tracking, head to the regatta website.