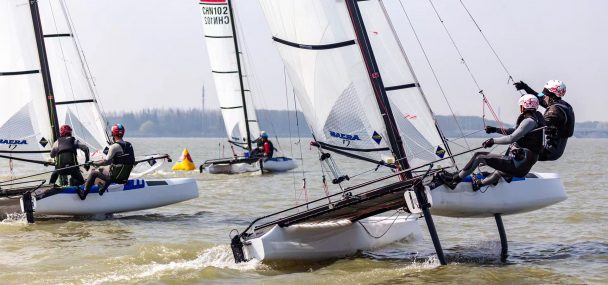 Junjie & Yingying take early lead in Asian Qualifier
China's Junjie and Yingying have won 5 of the first 7 races at the 2021 Asian Championship in Shanghai to take the early lead. In shifty winds and cool temperatures, the local team has been nearly unbeatable in this important Olympic qualifier.
Racing continues for three more days and the top team will claim the final Olympic berth for Tokyo 2020.
Link to regatta website