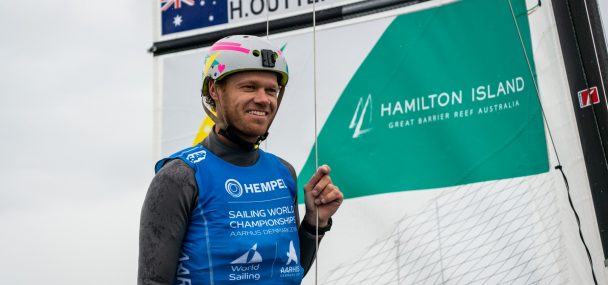 Nathan Outteridge Becomes Interim President of the Nacra 17 Class
Gold medalist Nathan Outteridge of Australia, has been appointed by the executive of the Nacra 17 Class to become the interim president of the International Nacra 17 Class Association. Outteridge moves into the Presidential role within the class taking over from Marcus Spillane (IRL). Spillane was recently elected as Vice President of World Sailing, and to avoid any real or perceived conflicts of interest has resigned as president of the Nacra 17 Class effective November 1, 2020.
Nathan is one of the most celebrated sailors of all time, as a multiple youth World Champion, 49er Class Gold and Silver medalist, Moth Class World champion, America's Cup helmsman, and current helmsman of SailGP Team Japan. Nathan also campaigned for the Tokyo Olympics in the Nacra 17, twice finishing second at the World Championships but was not selected to the Tokyo Olympic team by Australia.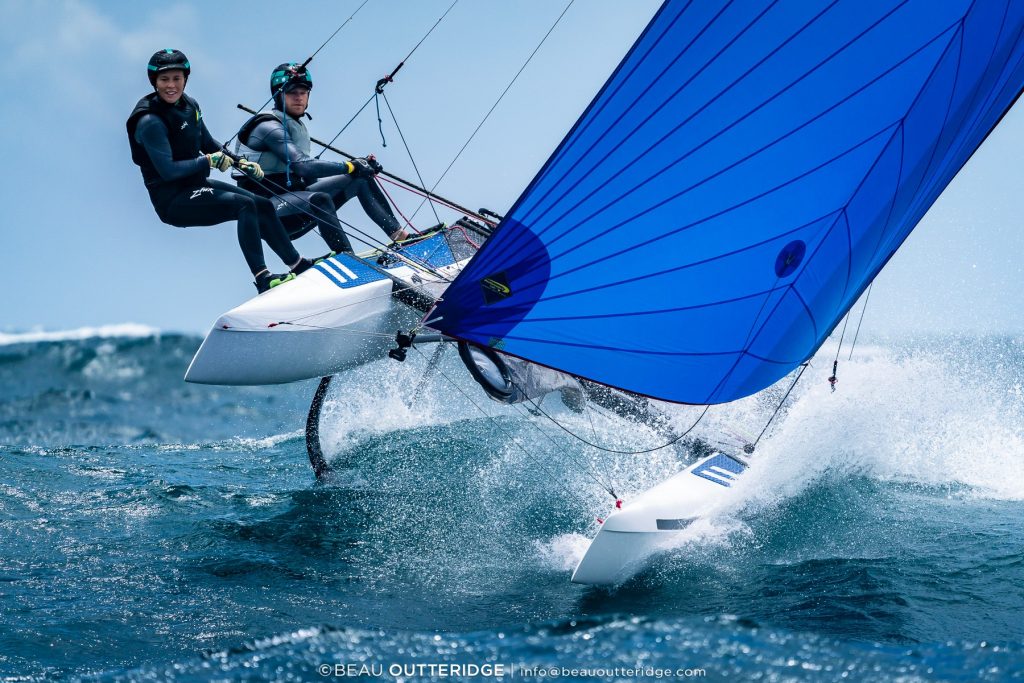 The Nacra 17 remains a relatively new class and Tokyo will be just it's second Olympic cycle. The primary focus of class activities has been to improve safety through better maintenance practices, preparation at regattas and testing of design features with safety at their core. Nathan is committed to following through on these programs to ensure the fastest boat in the games is one that sailors can trust as the speeds from foiling become more mainstream in our sport.
"The biggest challenge of the Nacra 17 class has been that every critical decision of the class has been almost 50-50 in terms of opinion," said Marcus Spillane. "With such a large and diverse fleet, deep in every continent, broad in age ranges, and of course mixed in gender, there are no shortages of opinions and many varying backgrounds and perspective in the fleet. It has been a wonderful challenge to be a part of stabilizing and improving the class. While I must step down as president of the class earlier than I had planned for, I do so knowing that Nathan is more than able for the role."
Nathan Outteridge has emerged as a leader in the sport after excelling at every level in the sport. He became one of the youngest America's Cup helmsman of the current generation of sailors with the AC72 in San Francisco 2013 and then reached the broader sailing audience providing razor sharp insight during the cup broadcasts after his Team Artemis was eliminated. He now leads Team Japan within Sail GP and took a lead role in developing the sail GP boats.
After retiring from 49er sailing after a Silver in Rio, he teamed up with Haylee Outteridge, his sister, for a Nacra 17 Campaign to Tokyo. In his first major regatta in the class the duo nearly won the 2018 World Championship, loosing by just a single point after the medal race could not be held due to a lack of wind. Then in the 2020 World Championship they were leading heading into the medal race but were passed by John Gimson and Anna Burnett to again finish a narrow second. The Australian Sailing team faced a tough choice and ultimately selected Jason Waterhouse and Lisa Darmanin instead of the Outteridge siblings.
Nathan has served as a VP of the 49er Class and more recently as a VP in the Nacra 17 class and has an intimate knowledge of how classes at the Olympic level need to be run. It is expected that the Class manager, Ben Remocker, will continue in his role to provide ongoing stability.
"Class Associations are a vital part of the structure of sailing. I look forward to doing my part to support the sport I love and will do what I can to support Olympic sailing," said Nathan Outteridge.
The Nacra 17 Class remains compelling viewing for Olympic fans, with dynamic racing and high speeds in foiling catamarans. The mixed crew composition was one of the first Olympic Events to showcase mixed genders competing together and this has since been embraced by the IOC leading to many more mixed events on the Olympic slate.
The Nacra 17 class and sailors thank Marcus for his time as President and wish him continued success in his new leadership role with World Sailing.