August 15, 2023
Santiago Lange (ARG) to retire following the 2023 Sailing World Championship after a 43 year career including three Olympic medals. The sailing hero won medals in three events, including a Gold at Rio 2016 at 54 years old. More incredibly, his Rio gold came after winning a fight against cancer that claimed one of his lungs just months before beginning the Olympic regatta.
The 2023 Sailing World Championship marks the end of his career, as he and teammate Vicky Travascio will not qualify for the Argentinan Olympic berth in Paris 2024. The Argentinian selection criteria in the Nacra 17 mixed catamaran combines the results of four regattas in 2023. Mateo Majdalani with Eugenia Bosco have soundly secured the Olympic berth, having trounced Lange in the first two events, and is on pace to have a similar result making it mathematically impossible for Lange to qualify.
"This will be the last racing of my Olympic career that began in 1980. I have been very emotional all week, but I also remember my career fondly," said Lange.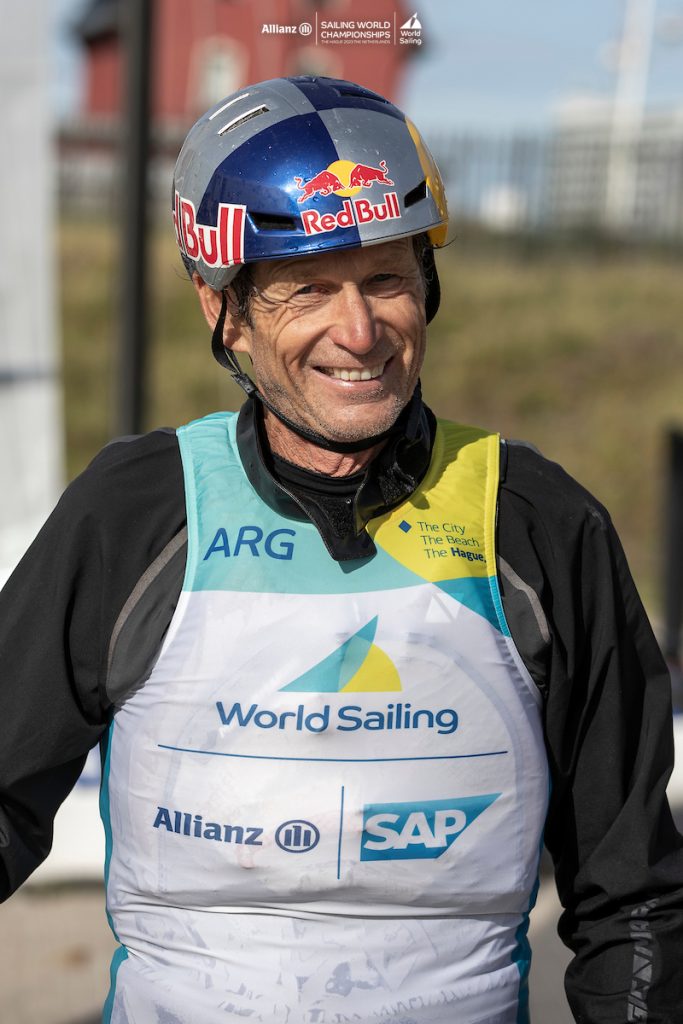 Lange is a popular figure in sailing and has contributed much to the Olympic movement over the years. He is also currently serving as president of the Nacra 17 class association, which represents the sailor's interests in the sport.
Two of his five sons competed together in the nacra17 class at the 2016 Olympics. When Lange won gold in dramatic fashion in the final race, the pair swam out to greet their father and the images went viral in an outpouring of emotion from a career capped in gold.
The 2023 Sailing World Championship runs from August 11 – 18 and all the results, photos, and stories can be found here.