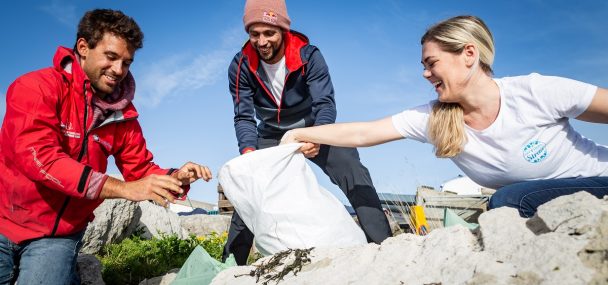 Olympic sailors' show of force for Plastic Free Day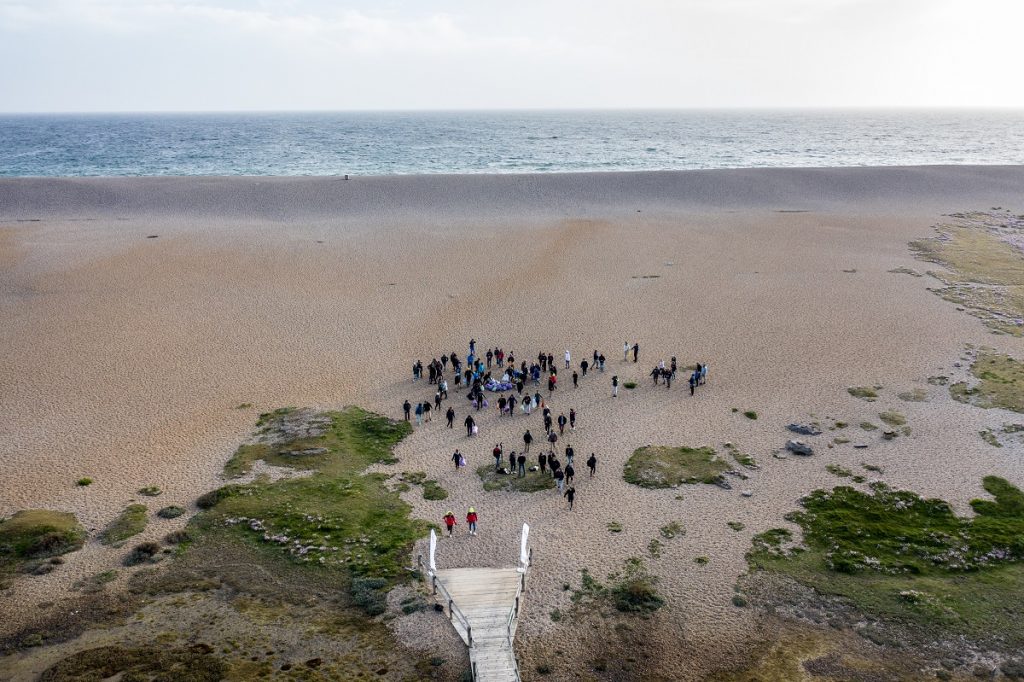 More than 100 sailors, coaches and support staff from the Volvo 49er, 49erFX and Nacra 17 European Championships marked Plastic Free Day with a huge beach clean.  

Sailors from all over the world came together to raise awareness of the threat of plastic pollution ahead of the major seven-day regatta taking place at Weymouth and Portland National Sailing Academy, home of the London 2012 sailing competition.  

The beach clean, at the WPNSA boatpark and nearby Chesil Beach, was organised by the RYA and the 49er and Nacra 17 classes to mark the national Plastic Free Day initiative and highlight the sustainability goals of the regatta.  

Working alongside The Green Blue, a joint initiative with British Marine to promote sustainable environmental practice in boating, the RYA hopes the Volvo 49er, 49erFX and Nacra 17 European Championships will set a new benchmark for sustainably-run events.  

Ian Walker, Director of Racing at the RYA, said: "The turn-out for the beach clean was fantastic – we had well over 100 people show up to do their bit. It's hugely important that we as sailors look after the environment and in doing so share that message as widely as possible.  

"The beach clean is part of our wider sustainability strategy for the Volvo 49er, 49erFX and Nacra 17 European Championships, which we hope will shape how regattas are run with a view to sustainability in the UK and around the world going forward."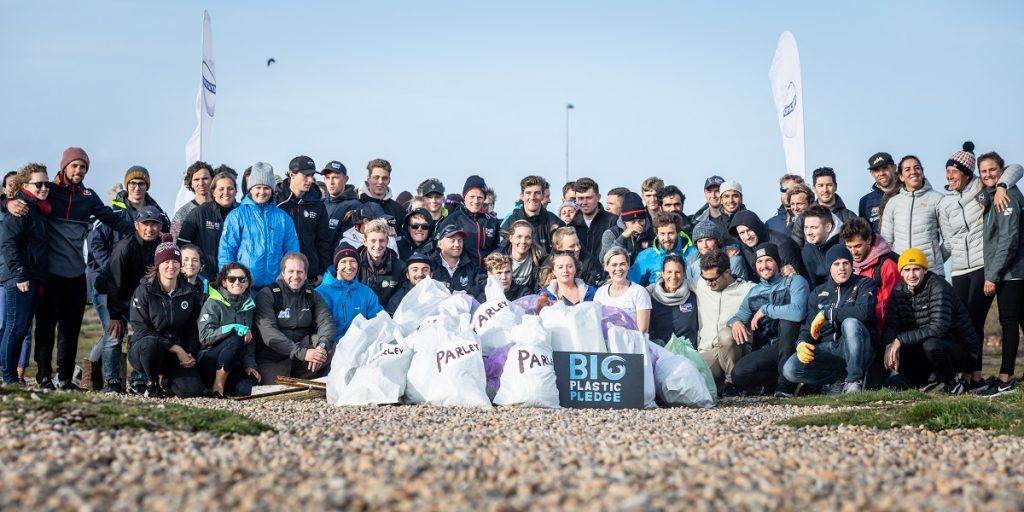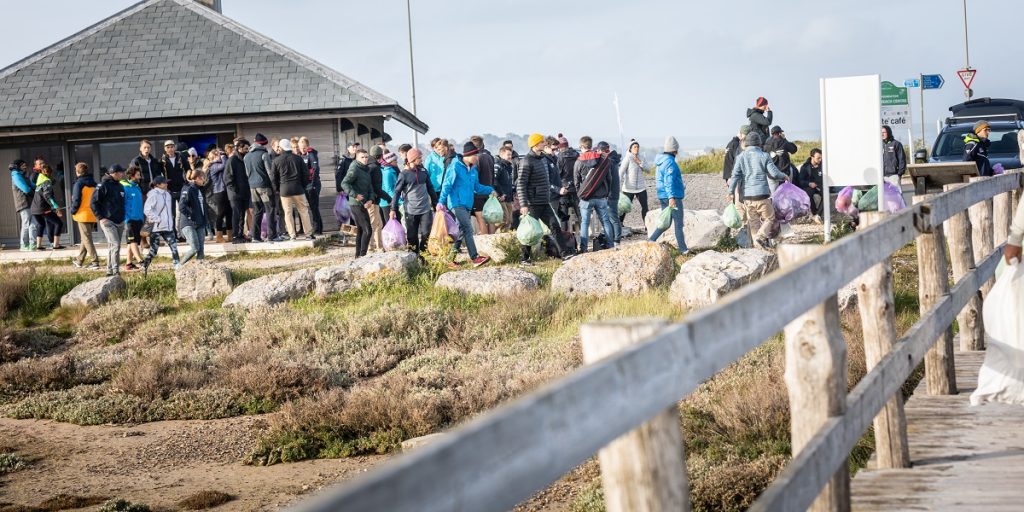 Sustainability is also a key priority for regatta title sponsor Volvo Car UK, as well as funding partner UK Sport.   Volvo is aiming to be climate-neutral in its manufacturing operations and for at least 25 per cent of the plastic in its newly launched cars to be made from recycled materials by 2025. It is also working to eliminate single-use plastics from its global offices, canteens and events by the end of this year.  

"Volvo has a long legacy of supporting sailing and it's important to us that we get involved and support the causes the sport embraces", said Jenny Smith, Sponsorship Manager at Volvo Car UK.  

"Volvo is really proactive in terms of sustainability, and while a beach clean might not seem a huge thing it's about the principal that we all need to start small and get as many people as possible to embrace reducing the plastic in their own lives."  

It was also the latest in a string of beach cleans under the #sailors4thesea movement started by athletes including the British Sailing Team's Hannah Mills, Brazilian gold medallist Martine Grael and Argentina's Yago Lange.  

The first was at the Princess Sofia Trophy in Palma, Mallorca, last month and has since been followed by beach cleans at the 470 European Championships in San Remo, Italy, and the Finn Europeans in Athens, Greece.  
"The ocean is our playground and we need to take care of it, but we see a lot of plastic everywhere we go," said Lange, who sails the 49er with his brother Klaus.  

"We are all rivals on the water and we fight against each other for every point, but when it comes to plastic pollution we all come together to highlight this problem.   "The message of our beach cleans is spreading quickly as more and more sailors come together to fight plastic pollution. We know it's not the solution but if we can show people the need to change the way they live then we are doing good."  

Also supporting the event was a number of campaign groups including Parley for the Oceans, Final Straw Solent, 2minutebeachclean, Litter Free Coast and Sea and Dorset Wildlife Trust.  

Racing begins at the Volvo 49er, 49erFX and Nacra 17 European Championships on Monday May 13, and will feature more than 400 of the world's best Olympic dinghy racers.