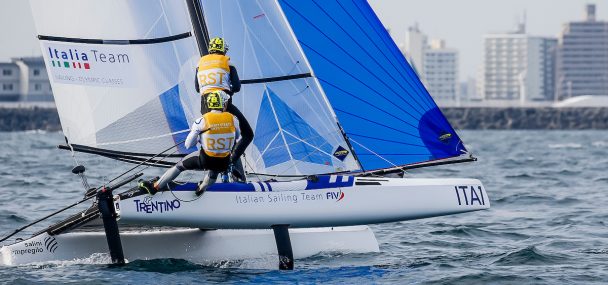 Tita & Banti Back to their Winning Ways
The 2018 World, European and just about every major regatta champions of Ruggero Tita and Caterina Banti have secured a commanding 12 point victory at the Test Event for the Tokyo 2020 Olympic Games.
With only one result outside of the top ten, Tita and Banti grabbed the lead on the third day day of the regatta and their fourth placed finish in the double points medal race was enough to hold on to the gold medal.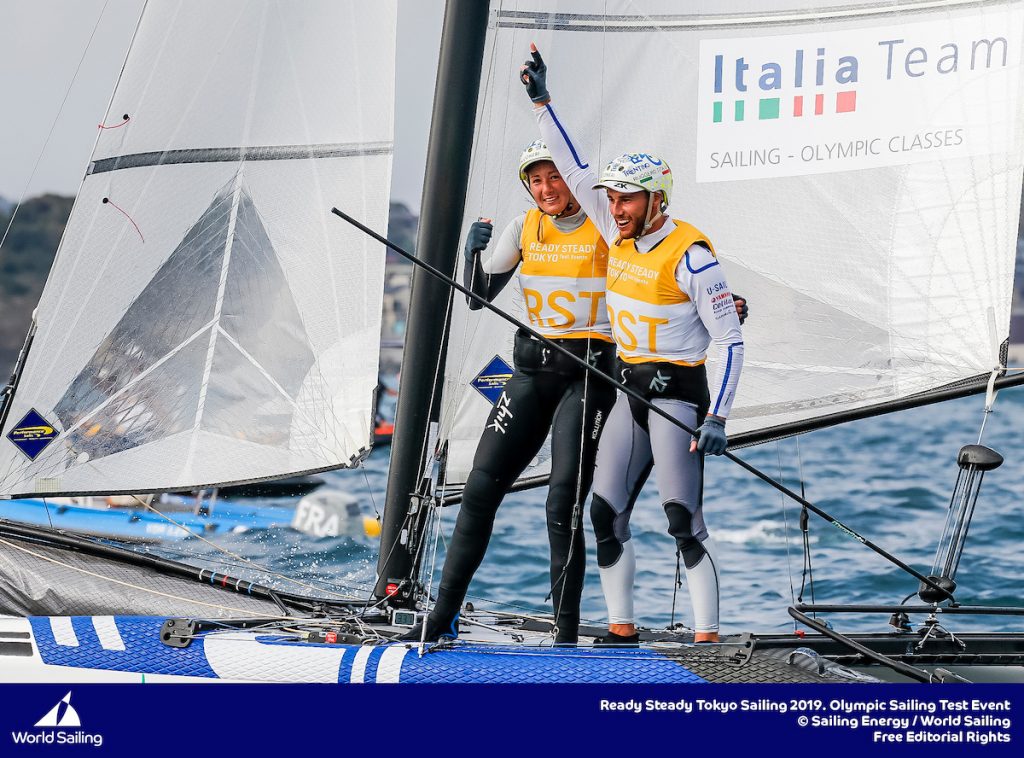 While the Italian's had a sizeable gap to the remainder of the fleet, second to sixth overall were separated by only seven points and show the fleet is compressing in the latter half of the Olympic cycle.
Great Britain has again put on a podium filling regatta, with a tight battle between European Champions Ben Saxton & Nicola Boniface and their teammates John Gimson and Anna Burnet coming down to the final race of the regatta. However, it was Gimson and Burnet who had enough of a buffer heading into the medal race to hold on to second overall, with Saxton and Boniface just two points shy.
Gimson and Burnet finish the regatta with the most consistent scoreline in the Nacra17 fleet. With two wins, two seconds and discarding an 8th, the British Sailing Team has their work cut out for them deciding who to send to the games in August next year.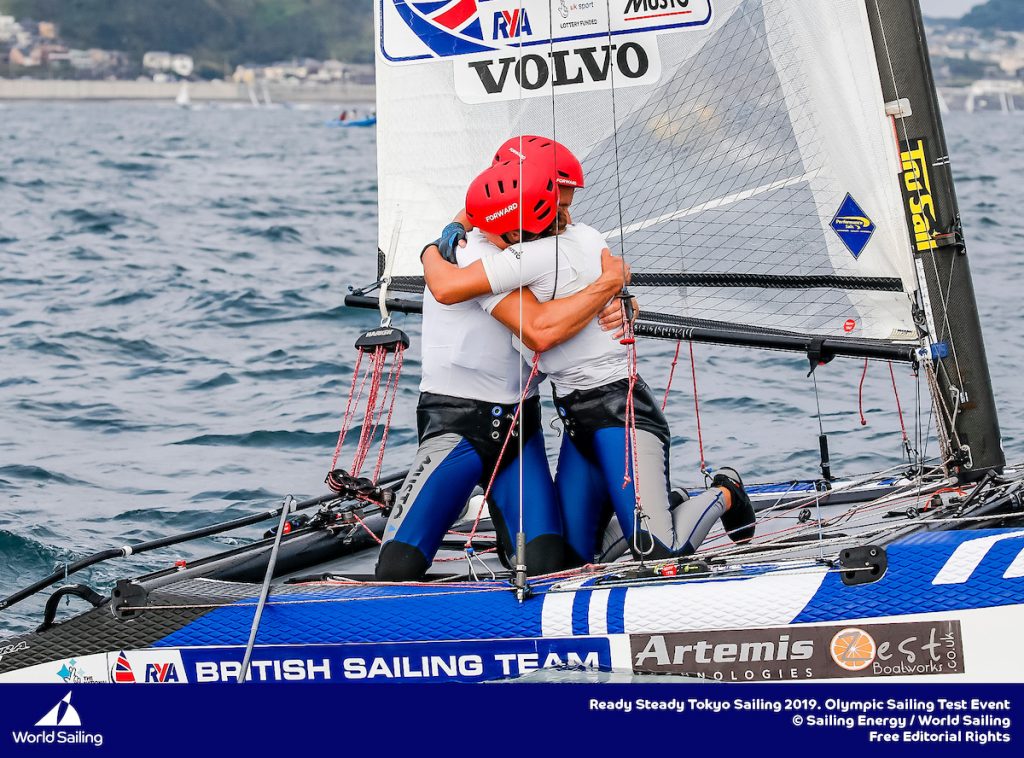 Within the British selection system Saxton/Boniface felt they needed to leapfrog Gimson/Burnet to gain selection for Tokyo 2020. Both teams found themselves on port tack in the final moments of the start and found a gap at the boat end to head to their chosen right hand side.
With the two British teams locked in battle, both Australia's Jason Waterhouse and Lisa Darmanin and Rio 2016 gold medalists Santiago Lange and Cecilia Carranza Saroli had the opportunity to gain medal places. Though both teams were at times into second place overall, their decision to favour the right hand side of the windward leg didn't pay, resulting in both missing out on medals by just 1 point, settling for 4th and 5th respectively.
With different winners at all major events this year, other than the Australians winning in both Miami and Palma, the Nacra17 fleet is growing tighter than ever before. As teams perfect, refine, and develop their foiling techniques on the challenging multihulls, there is no clear cut favorite for the gold in Tokyo.
The Sailing World Cup Enoshima begins on Sunday before we head to New Zealand in November for the 2019 World Championships, where Olympic qualification is on the line.
Results
1st Ruggero Tita / Caterina Banti (ITA) 54pts
2nd John Gimson / Anna Burnet (GBR) 66pts
3rd Ben Saxton / Nicola Boniface (GBR) 68pts
4th Jason Waterhouse / Lisa Darmanin (AUS) 69pts
5th Santiago Lange / Cecilia Saroli (ARG) 69pts

Full results are available at Nacra17.org/events/2019-test-event
Nacra17 Photo Gallery – https://nacra17.org/photos/