Max Verstappen, the Formula 1 driver making racing 'boring' wishes he was as inevitable in victory as Tita and Banti (ITA). The Italian Gold medalists ran another picket fence today with three straight victories in the nacra 17 racing. If they hold on to win the 2023 World Championship, that would make four World titles and a gold medal since 2017.
Keeping the regatta competitive are nine other teams from eight nations who have similarly managed great scores through the nine qualifying races thus far. The point spread is still tight as the fleet heads into the gold fleet of 25 boats. There are only 9 nation-spots available for the Paris Olympics, so this group will have to keep up the pace.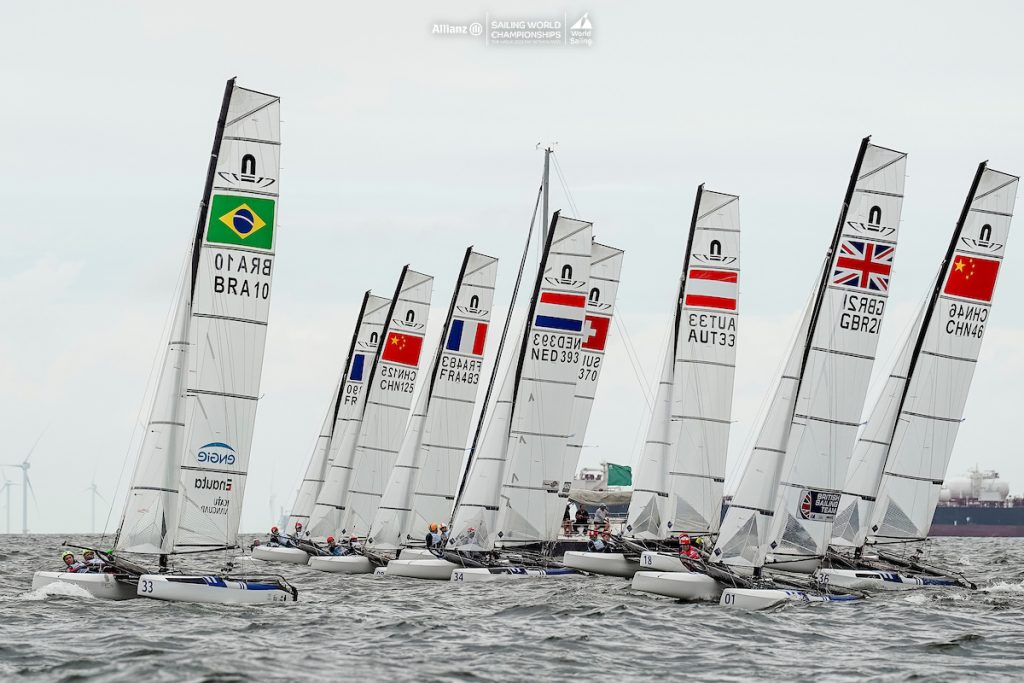 Recent Junior World Champions, the Booth siblings (AUS), have sailed nicely and moved into the gold fleet in 19th place.
The nacra 17 racing has come a long way since 2013. In three days of qualifying there have only been 3 DNF's from two teams. The continual improvement program the fleet went through to make the boats more robust is really showing through. Despite the constant waves and very challenging conditions, this fleet is holding up remarkably well.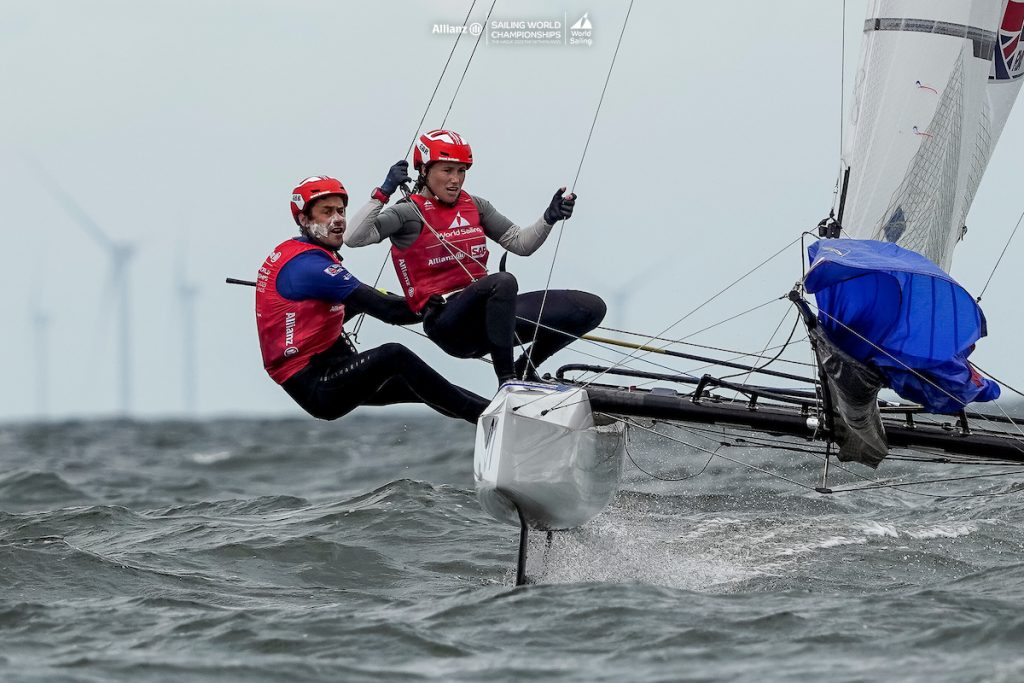 The move to full foiling has also shifted the fun factor way up as well. Teams have a ton of tactical options due to a broad upwind groove that's available.
Gold fleet racing begins tomorrow, with a scheduled day off the day after.
Follow along with scores and highlights.